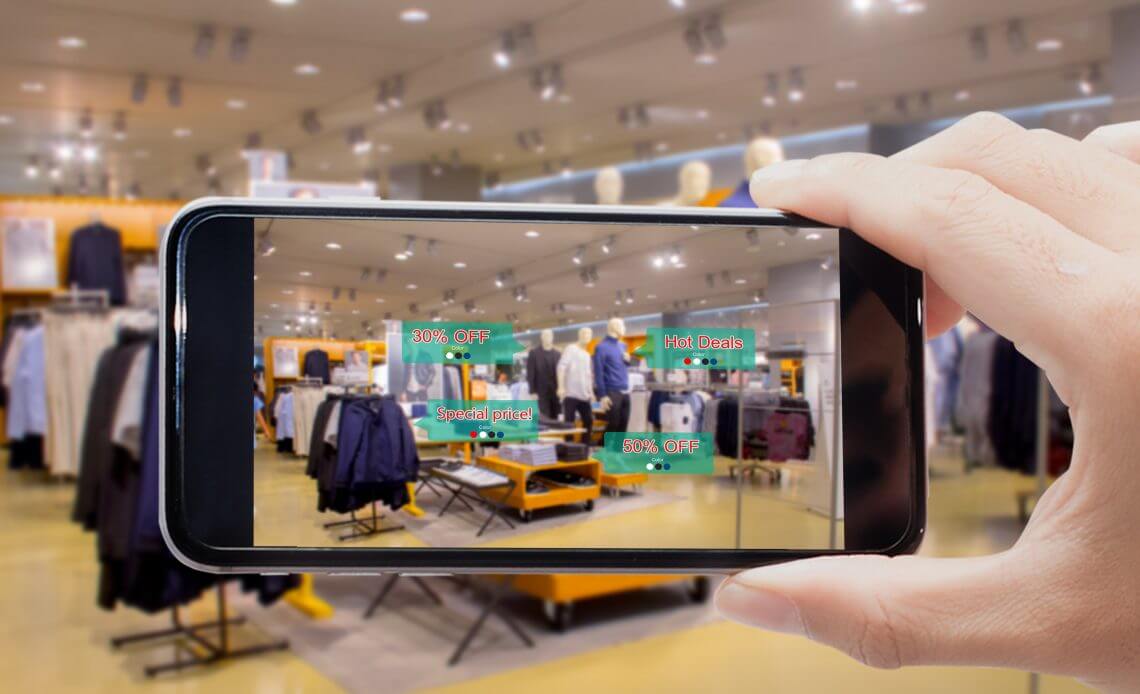 Augmented Reality has been catching our attention for quite some years now. Every retail brand now the brand is moving to build an innovative image and provide consumers with the best possible technological experience.
More than 60 percent of customers now prefer an AR experience while more than 40 percent are likely to pay more for the product viewed through AR technology. Figures speak. While online AR shopping is exceeding in innovation, the retail brands are also going towards providing an augmented reality in-store experience to its customers. Let's look at some examples of retail brands incorporating AR:
Lowe's stores are trying well to use the AR technology for a better in-store experience for their customers. They have an In-store Navigation app which helps the consumer through the store. The consumer makes a list on the app and is then guided through the quickest routes in the store to grab all the items from the list.
AR-powered mirrors are another way of engaging customers while also helping them decide what to buy. Several retail brands like Uniqlo, Timberland, Topshop Rebecca Minkoff have AR-powered mirrors instead of try rooms. The consumer stands in front of them and see a virtual image of themselves. They then can try out clothes to make a choice of which one to buy.
American Apparel goes a little more detailed with the in-store game. A customer can scan their products after which they are shown product details as well as customer reviews for a better and informed decision.
Walmart has added a lot of excitement quite a few times by joining campaigns with major movies including Justice League and Teenage MutantNinja Turtle television series. They have printed AR incorporated flyers and added interactive elements in their store for the consumers.
Majority of brands focus on increasing customer engagement which is an automatic increase in sales. Every retail brand is trying to get in the game and incorporate AR to give the customers the best innovative experience as they shop away.
Summary
Article Name
How Retailers Use AR to Enhance the In-store Experience
Description
In this article read how retailers use augmented reality to enhance the instore experience to give the customers the best innovative experience.
Author
Publisher Name
Publisher Logo