Estimate your spend
Pricing is based on your monthly recurring revenue.
Basic
Try out EvolveAR by
creating experiences with
our drag-and-drop AR tools.
$
99
Per Month

ADVANCED
Create 3D experiences and
animate outstanding Augmented
Reality experiences.
$
299
Per Month

AGENCY
Build a custom plan fitted
around your business needs.
Get in touch today!
Get in
Touch
For a Custom Plan
AUGMENTED REALITY CMS
2D Canvas



3D Canvas




Import Media Files (JPEG, GIF, DOC, PDF)



Import 3D Assets (Gltf, FBX, USDZ)

Multi Media Assets Support (Audio, Video, 360º video)


Test & Publish AR content

Unlimited Campaigns Support

Multi Scene Support

Access to Smart Projects

Manage Unlimited Pages Campaign

Add Multiple Social Links

Surface Based AR

Image Recognition based Campaigns

Scan & Views
Unlimited Scans




Unlimited App Views



Unlimited App Downloads



Publish to EvolveAR App

Publish to Custom App


Amm Embed Services

WORKPLACE & CAMPAIGNS
Multiple Workplaces


Multiple Campaigns Support


Assets & Files
Unlimited Cloud Storage




Multimedia files support



3D model support



Multi Asset Support


GIF Support


360º Panoramic Files Support


Animations Support


Team Management
User Seats Up to 10



Multi Role-based Access


Admin Rights

User role-based access and restrictions

Social Account Linking


SOCIAL & CALL TO ACTIONS
Unlimited Actions / Events


Multiple Interactions


Multiple Widgets


Animations & Transitions


Multiple Scenes


Custom CTAs

Switch Scenes


URL Links


Phone Dialer


Compose Email


Add to Contacts


Add to Calendar


Host App Message


Add to Cart


Follow on Instagram


Like your page on Facebook


Follow you on Twitter


Subscribe to your YouTube channel


Direct Skype Call


Follow you on Sound Cloud


Contact you on WhatsApp


WHITE LABEL
Branded iOS App



Branded Android App


Branded App icons

Unique QR Codes

Dedicated Analytics App


White Label App Integration


Dedicated Agency App


Analytics
Access to EvolveAR Analytics (Desktop)


Live Analytics with EvolveAR Analytics App


Individual Campaign Analytics & Reports


Campaign Goal Completion Reports


User Activity & Goal Interaction Tracking


Real-time Active Users Tracking

Category-based Reporting


Help & Support
Tools Documentation



User Guide



Online Support Portal

Help Center


Email Support

Phone Call

Priority Ticket

Push Notifications

Dedicated success manager

Access to Periodic Press Releases

See full feature breakdown
Less
Unique Selling
Propositions
of Plans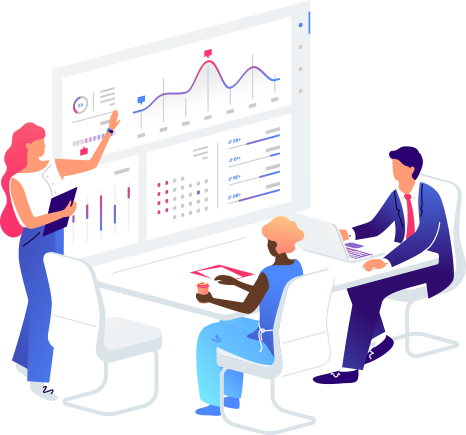 Basic Plan
Looking to experience AR and immersive content interaction.
Looking to experience the ease of use and quality of the AR-enabled content.
Looking to explore various possibilities with AR content.
Advanced Plan
Looking to create AR experiences with a small-scale team.
Looking for basic multimedia based AR content creation.
Looking to dive into the world of AR analytics and user data.
Agency Plan
Looking to build a vast team for AR content management.
Looking to integrate 3D models into AR content.
Looking for a dedicated analysis of public viewership of your AR content.
Looking to merge 360° panoramic content into your campaigns.

Is there a minimum contract period?
Yes, EvolveAR offers a minimum contract period is 12 months, which may be extended for an indefinite period after the end of that time. The 12-month period was determined based on the experience we have with our customers. When committed to a full year they tend to be more successful in the long term - and we want to see our customers succeed. Should you choose to cancel the contract within the first year, please note fees may apply.
What is the difference between Basic and Advanced plan?
A Basic plan allows you to create experiences with our super easy-to-use AR creation tool. An Advanced plan gives you access to multimedia-based AR content, which includes 3D models, 360° videos, and multiple scenes. Also, you get access to EvolveAR Analytics (both desktop and mobile app) in addition.
Do I need to contract a guided implementation?
Yes, once you subscribe to EvolveAR, we want you to extract the maximum potential of our platform, aligning your digital marketing strategies with the use of our AR toolkit. For that to happen, you need to be oriented during the implementation and usage of EvolveAR platform in your agency. For the implementation period, you will have the guidance of our professionals, responsible for developing and implementing EvolveAR platform. That is how you're going to learn how to set-up and use the platform, assemble integration plans, and learn about each and every feature of our tool. During the implementation period, you will also start obtaining the first results.
Can I add users to my account?
The number of users/seats depends on the pricing plan you purchase.
How does the package upgrade work?
You can upgrade your Basic and Advanced subscription package anytime. Should you choose to upgrade your package, you just need to notify us through an email and we will take care of the rest.
What if I have any questions while using EvolveAR platform?
You are always going to have access to our live chat available for any questions you might have. In addition to that, we have a support team that will respond to you within a period of 24 hours, regardless of your subscription package. Furthermore, we will provide a comprehensive 'User Manual', which will easily entertain your queries. You can also deepen your studies on the EvolveAR Blog. If you prefer to contact us on social media, you will always be welcome on our Facebook page.