Driving the Automotive Industry into the Future
Have you ever imagine that you could take a test drive of that latest car model you've waiting for, check its engine features, and can visualize the road—all at the ease of sitting in your home? Augmented Reality is changing the way car buyers select, configure, and make purchasing decisions within minutes. It allows them to visualize and engage with a full-scale augmented version of the car through a mobile AR app including sheer details and an entirely new interactive experience.
With EvolveAR, consumers can:
Place a car on their driveway in life-size 3D
Experience by sitting at the driver's seat at the ease of home
Customize cars in dealerships to see different colors and finishes
Service their car, aided by a virtual technician
Create immersive experiences from printing collateral and more
Advantages of EvolveAR in Automotive Industry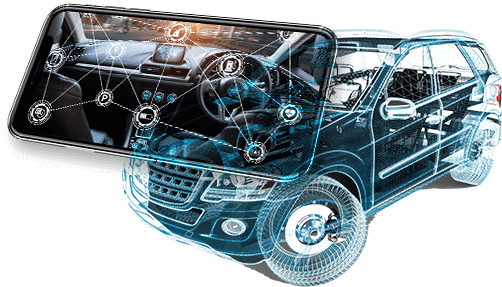 Test Drive without Actually Being in the Vehicle
With EvolveAR, automobile companies can allow their prospective customers to drive a vehicle without actually being present in one. Customers can actually undertake an AR-based test drive through three-dimensional effects without being physically present in the vehicle.
The Design Stage of the Vehicle
AR plays a crucial role in a vehicle's design phase. It gives the manufacturers the added advantage of making their automobile products better and perfect. Through our intuitive tools and technology, businesses can modify or assess the parts during the early stages, thereby reducing the time and cost during the launch phase.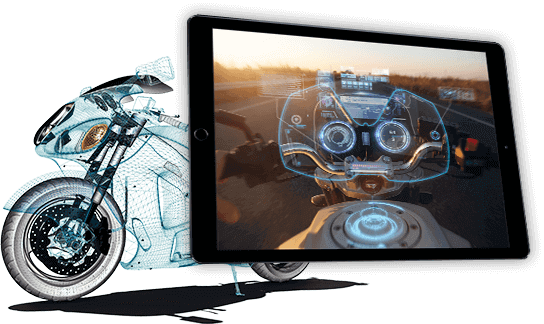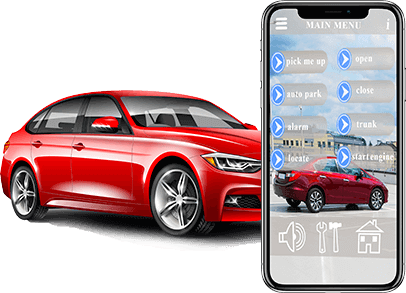 Exploring car models from a different angle is easier with augmented reality. The potential buyers don't have to visualize how the new model will look like in the driveway. EvolveAR allows people to try different variants by creating digital showrooms with 3D Web Ads and Camera-based AR experiences. The future vehicle showroom is right there on a smartphone.
Inventive Support Services Tool
Workers are given step by step instructions on how to perform the specific tasks, which tools are to be used, how to use them, how to assemble the parts, the right configuration and so on. With EvolveAR, you can see the real parts in a three-dimensional way, including their co-relation with each other.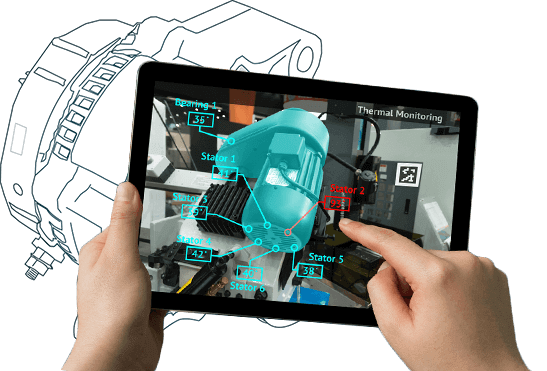 What EvolveAR Offers to the Automotive Industry?
An amazing customer experience that scales to every dealer

Visualize at the best quality
Ultra-realistic interactive cars made possible by our industry-leading real-time 3D technology and expertise

Deploy at scale
PC and Cloud-based installations for simple vertical integration to your dealer network with low hardware

Measure & optimize
Collect data to understand and optimize how your configurator is being used by dealers and customers
Reshaping the Car Buying Experience with EvolveAR
From Dealership To Driveway, Drive into the Future with EvolveAR
Lets Get Started
Why EvolveAR is the Only Choice?
Start creating AR experiences that captivate, inspire & inform. Share the magic with friends.

All Media Types Supported
Add & modify rich media including 3D Objects, Gif, 360º videos, photo albums, audios, text & much more.

Intractive Social Widgets
Add multiple event-driven CTAs leading directly towards your Facebook, Twitter, Instagram, YouTube & many other touchpoints.

Multi Scenes
Create multiple scenes within a single project & create unique customer journey around your product.

Campaign Analytics
Dynamic data reporting app that captures every interaction & provides performance metrics you need for your AR campaigns.

Interactive Call to Actions
All multiple event-driven CTAs to capture and activate consumers at the point of interaction. For e.g. add to contact, call, share, or play a video.

Affordable Pricing
The most inexpensive plans for any AR/VR platform on the market. We will beat any competitive pricing by 10% at least.

Software on Demand
Corporate-class cloud architecture scales automatically to process & store billions of rows of data in sub-seconds.

Custom App Solutions
Take complete control over your AR/VR strategy & activation points with our custom solutions.

Secure Platform
The robust internal & external data centres protect your most sensitive data with enterprise-class security protocols.
The World Is Evolving, Are You?
Create engaging and immersive experiences right now!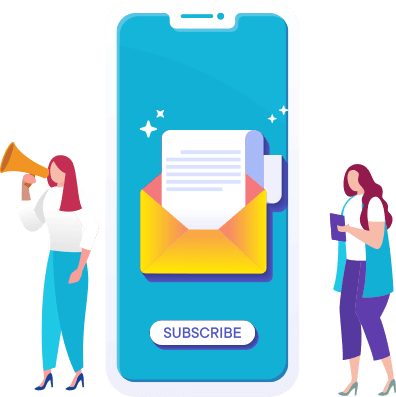 What's Happening
Check out the latest insights in the world of Augmented and Virtual Reality.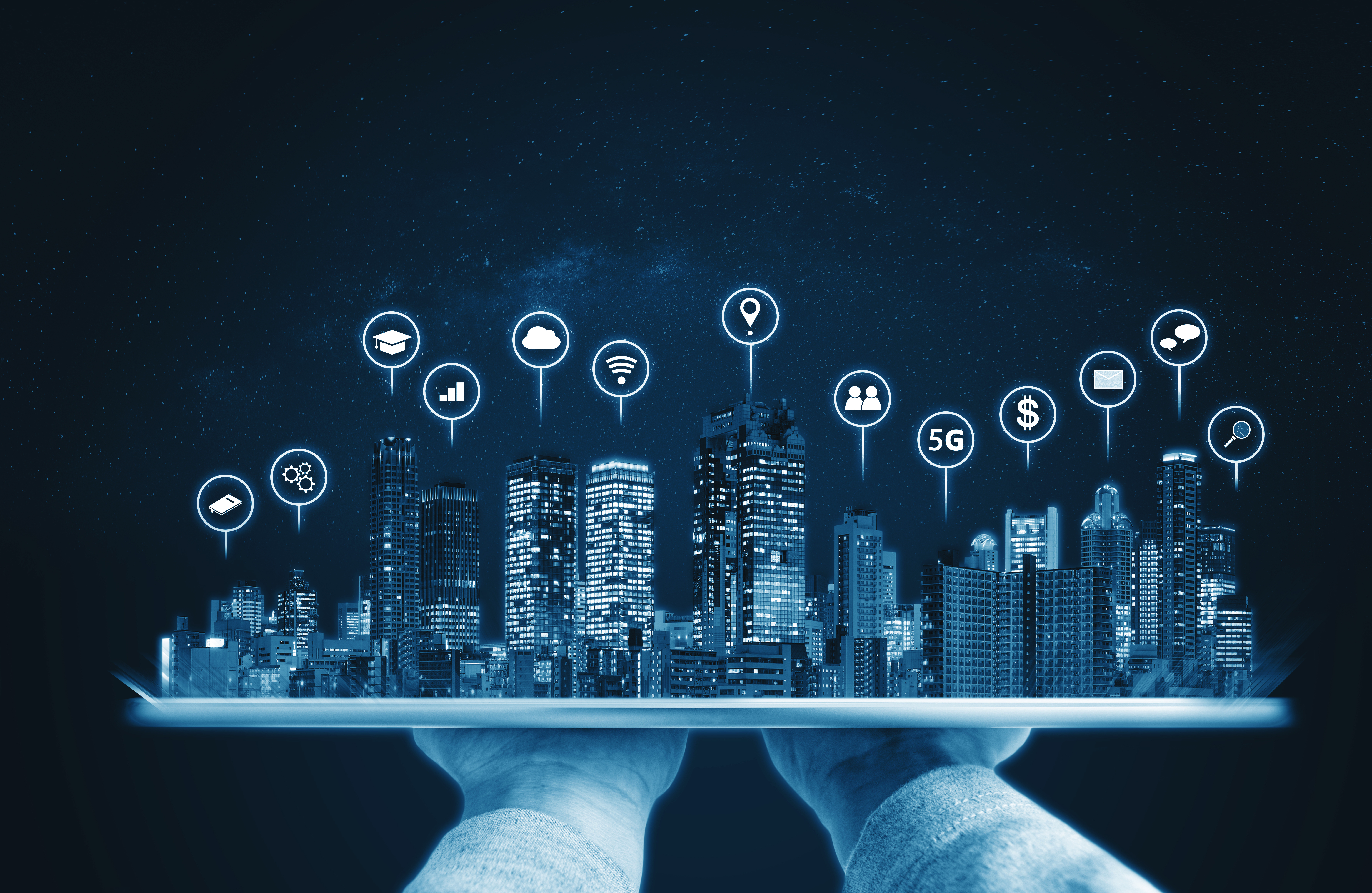 Augmented Reality in Real Estate – Why You Need to Implement it Right Now
The most common challenge faced by realtors in selling a property is effective storytelling. Real estate agents struggle to explain how a property would look or how the renovations would turn out. Altogether, this leads to a loss of time,…
Read More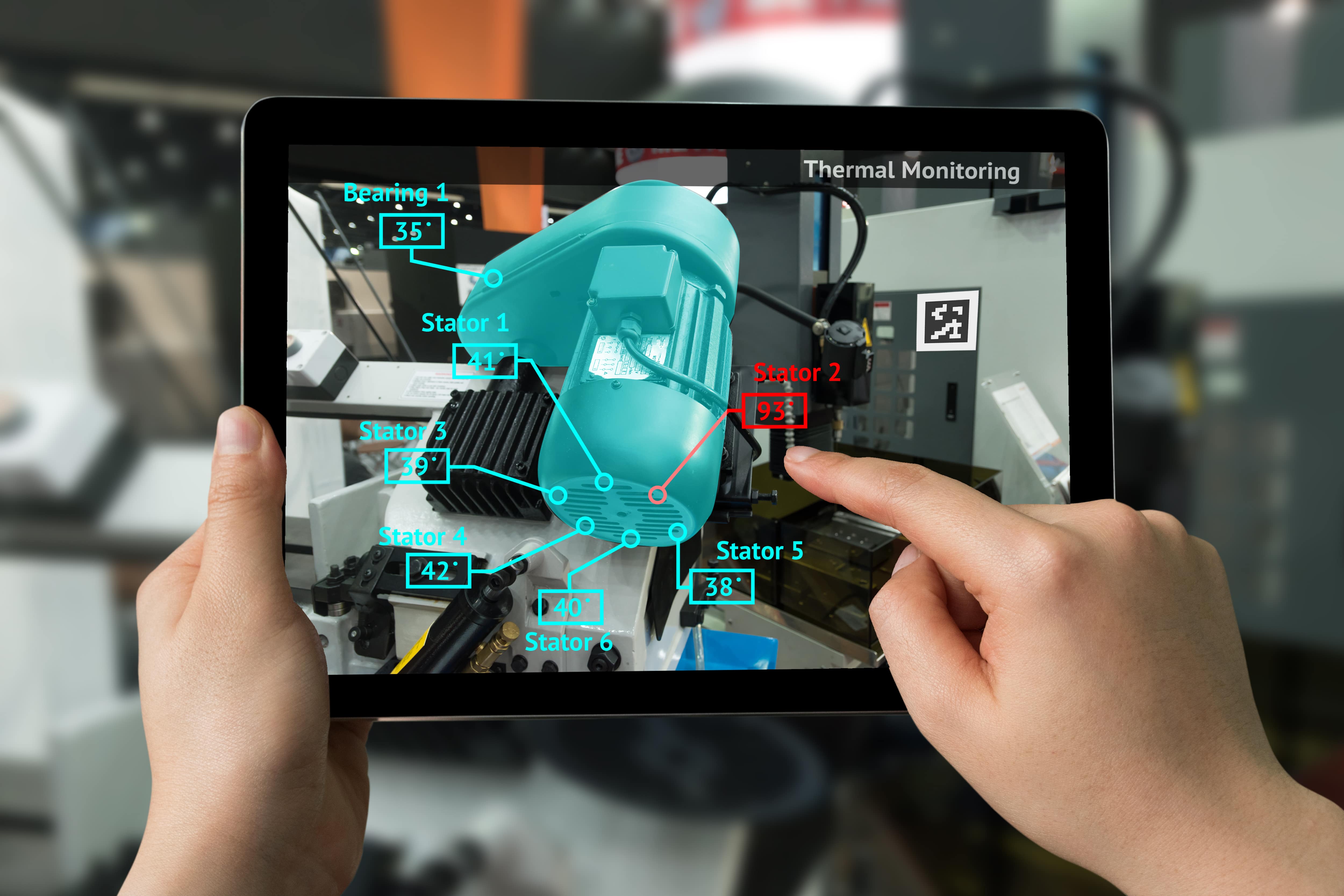 What is Augmented Reality – Tech, Types & Usage 2020
Augmented reality can simply be defined as a combination of interactive digital features like graphic overlays, haptic interchange, or other sensory projections overlaid into our real-world environment.
Read More