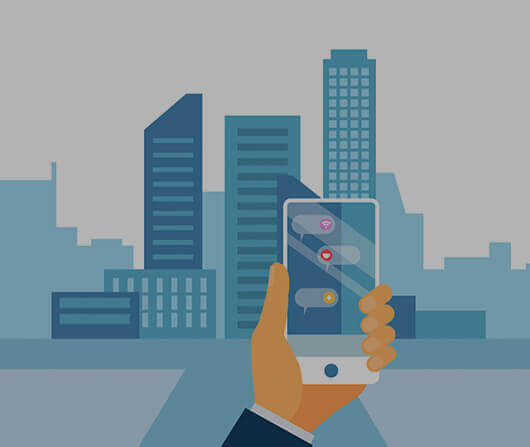 Engaging experiences driving instant purchases
Let your remote and online buyers visualize their new living space with the help of AR. 3D models lets you prove to buyers that you understand what it takes to sell houses in the 21st century. We call it 'hyper-realistic' because we help create a visual experience more real than you are imagining right now!
With EvolveAR, you can add:
3D views of properties with real-time 3D rendering
3D floor plans with AR technology
Real estate location on a map
All the landscaping, animation, color and textures
Exciting pre-purchase experience
Enable prospective buyers to experience the space before its built.
3D property scan

Get a 3D scan of your property and provides potential buyers a realistic and immersive way to visualize and conceptualize it.

Listings on site

Embed the 3D Showcase of your properties in your listing website and share via existing marketing channels.

Close the deal

Match tenants to listed properties with interactive 3D tours that feel as if they were there from any device.
Features of EvolveAR for Real Estate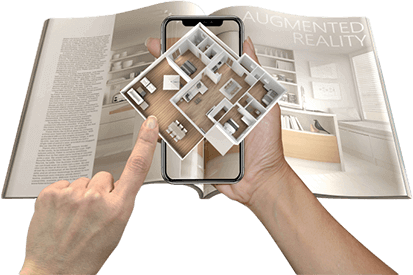 Interactive 3D Floor Plans
With EvolveAR, you can market your 3D listings to the potential buyers. Our 3D floor plan models provides potential buyers a true understanding of the property, allowing them to explore them from above or from within.
With a single click, buyers can view the AR models of any property of their interest without leaving their home in great detail. This will reduce the unnecessary site visits for renters or buyers.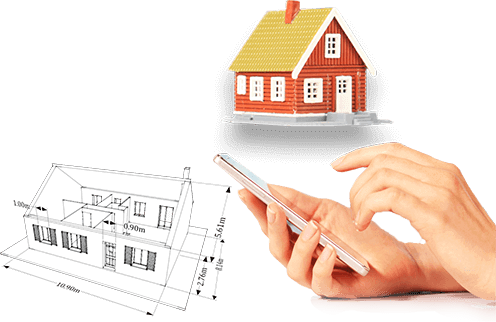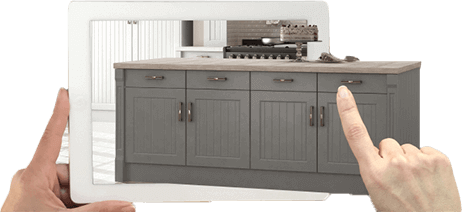 By providing detailed property information in augmented reality settings, you will be able to close the deals faster by giving potential buyers everything they need to know.
Interactive Marketing Options
You can print property catalogs and billboards along with Geo-tags to help locate your property on sale. Improve your advertising possibilities with animated call-to-action buttons and wide coverage.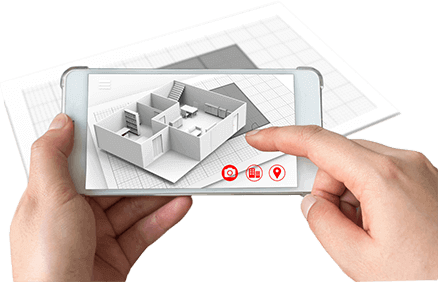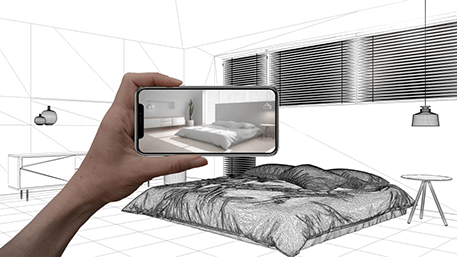 Clear Product Understanding
With EvolveAR, you can visualize large spaces and apartments through augmented 3D models. With EvolveAR app features, you can show case spaces to potential buyers, adjusting them according to their interest and make them see what the place could look like.
With Augmented reality, you can make customers more engaged and interested. With EvolveAR, you can engage your potential customers and turn them into real customers while making them buy your products and services.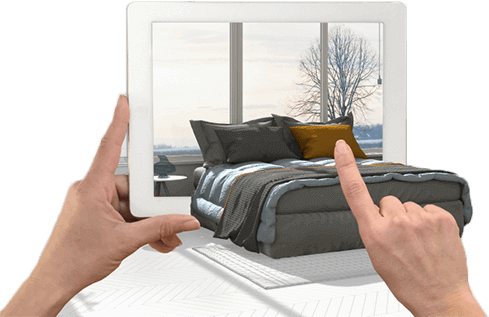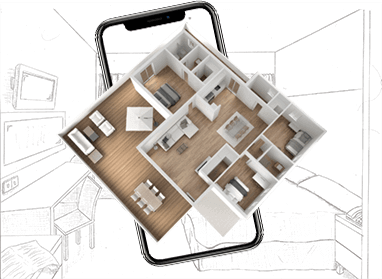 Help clients to make a faster purchasing decision by allowing them to explore your AR catalog via EvolveAR mobile app, which includes your realistic AR models allowing potential buyers to choose which property they do like and which they don't.
Close Deals Faster with 3D and Augmented Reality
Create immersive buying experience with engaging Augmented Reality campaigns.
Lets Get Started